Family literacy day was last week and I made sure to spend at least 15 minutes reading to my boys. I love books and sharing that love with my little ones is such a joy to me. Monkey isn't really that into reading at the moment. He'd much rather spin around the room until he falls down, but we've incorporated time to read a book before he goes to bed anyways. It's a nice way to wind down and it helps him learn language. I look forward to the days where I can read books like the Narnia series, the Harry Potter books, and Redwall to him before bed, but I know that those times are years in the future. So right now, we read board books.
A couple of months ago, I wrote a post about my favorite gifts to give new mothers. And one of the gifts was books. There are thousands out there to choose from, though, and it can be a bit daunting to find something that you can stand to read over and over and over and over again. So here are my top 5 favorite board books to read to a 1 year old.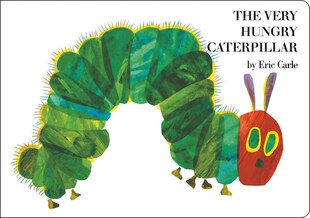 5. The Very Hungry Caterpillar
Yeah, this one is pretty obvious. If you haven't heard of this book, I'd be surprised. Basically, it's about a caterpillar who eats and eats and eats until he turns into a butterfly. Simple plot, really, but the illustrations and layout make the book enjoyable. Monkey loves playing with the pages with the holes in them when we run a piece of green yarn through them to simulate the caterpillar eating holes in the food. There is a couple of interesting learning opportunities that come with that as well. If you're feeding baby solids, you can show him that the pear in the book is the same thing as the pear you put in his mouth.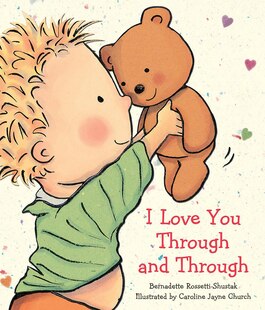 4. I Love You Through and Through
This is a fun book that doesn't have any sort of plot, but is just the narrator telling the toddler how much they love him. The single words on each page help your little one learn body parts and some body language (tears and down-turned mouth = sad). It's short with simple pictures that your toddler will be able to understand, plus it's pretty cute. Monkey loves to point at the little boy in the pictures and give him kissing, which I think is adorable. And I love to use the book to remind my little guy how much I love him, especially important since he became a big brother and was ousted from the centre of the universe position.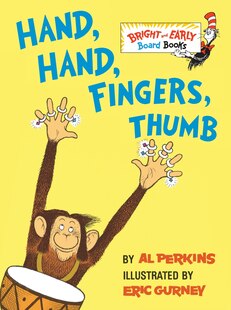 At first I didn't really like this book because it's got a lot of words on each page, which isn't really ideal for reading to a busy 1 year old, but then I watched a friend's mother read it to Monkey and saw how much he loved it. She would bang on the pictures of the drums with her fingers until Monkey laughed. Then he would smack the pages too. The actual reading of the book is probably better for a child who is a little older, but playing with the book with my toddler has been lots of fun! I wouldn't recommend reading it before bed though, because it tends to rile up my boy.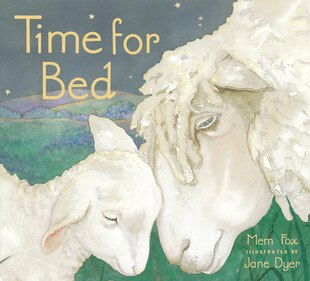 Yay for bedtime books! There are many books out there that are meant as a quiet read before bedtime, but this one takes the cake. The pictures are soft, dark illustrations of an adult animal and its baby. Each page has a couplet encouraging sleep. Sometimes we do different voices for the different animals (high and squeaky for a mouse, low and braying for a horse), which Monkey seems to think is pretty funny. I like that the animals are all ones that you could find in our area so that we can connect the words of the book to animals we see when we drive or go to visit family.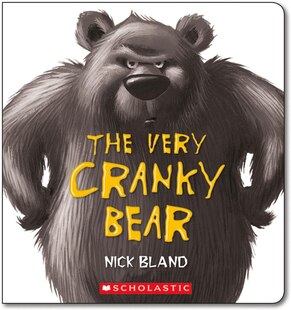 This is my all-time favorite board book. Monkey just got it for Christmas and if I'm reading his bedtime story that day (sometimes it's me, sometimes it's his dad), then I read this book. It's about a group of animal friends that go to play in a cave and encounter a cranky bear. They spend the book trying to cheer him up. It's an absolute joy to read this book because the words have such a great rhythm. I don't mind reading it twice or three times if Monkey is in the mood. The illustrations are fun and are interesting enough that your toddler won't want to flip the page immediately.
So this is my list of favorite books for a 1 year old. As Monkey gets older, I'm sure my book choices will change (I've got the Neil Gaiman board book that I can't wait to read the boys when they're a little older), but for now, these are wonderful additions to any new library. What do you think? Have you read any of these books or do you have others that you read to your little peanuts?